Agri & Livestock Webinar Series
KIIT-TBI BRTC Announces a Series of Webinars on Livestock Production Management & Sustainable Agriculture and Agri-entrepreneurship
Under the BRTC program, we are conducting a series of online webinars on focused topics relevant to the North East Region with distinguished experts, from all over India including North East, this serves as a platform to cross-talk with various stakeholders to better understand the remarkable opportunities in the North East Innovation Ecosystem.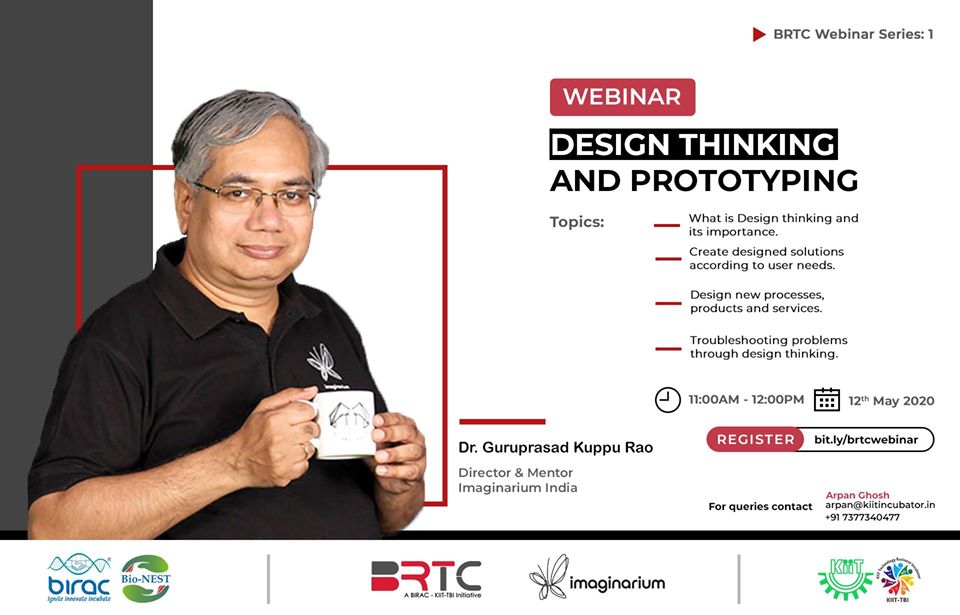 BRTC Webinar Series: 1
Design thinking breaks your preconceptions of what a good solution would be and unleashing new undiscovered possibilities. While prototyping helps convert an idea off the drawing board to a tangible outcome.
Speaker: Dr. Guruprasad Kuppu Rao, Director & Mentor, Imaginarium India
Date: 12th May 2020
Time: 11 am-12 pm
Button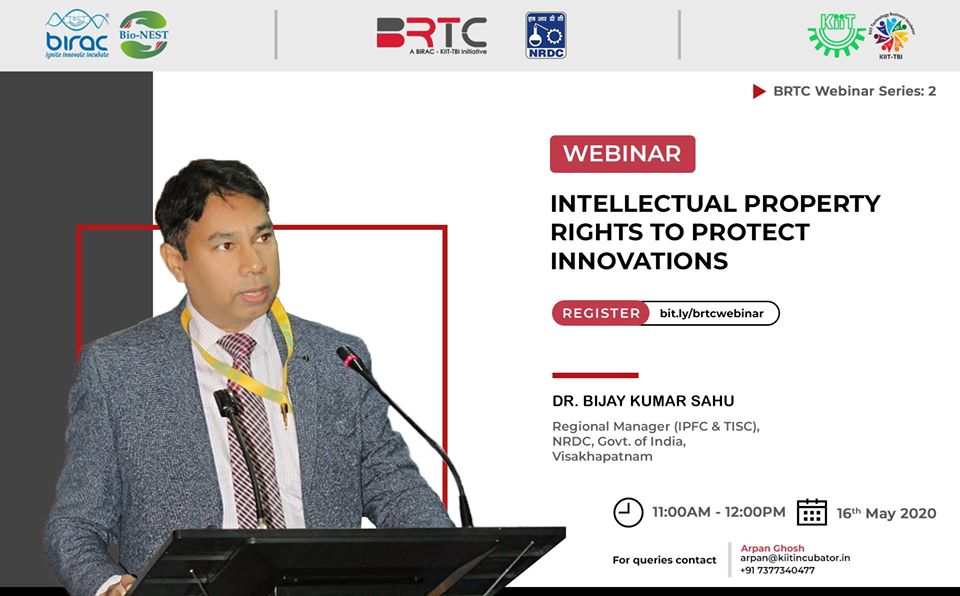 BRTC Webinar Series: 2
Intellectual Property plays a key role in gaining an advantage in achieving higher economic growth in a market-driven economy. This webinar was to promote the awareness of Intellectual Property Rights (IPRs) and to encourage innovation across various disciples.
Speaker: Dr. Bijay Kumar Sahu, Regional Manager (IPFC & TISC), NRDC, Govt. of India, Visakhapatnam.

Date: 16th May 2020
Time: 11 am-12 pm

Watch Now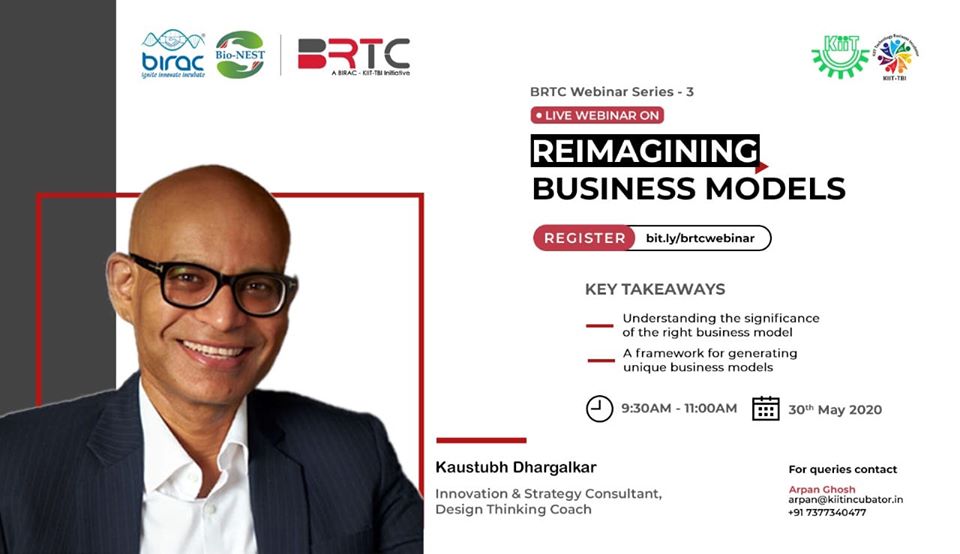 BRTC Webinar Series: 3
Navigating The COVID-19 Crisis:
Startups need to redefine customer experience and rethink what they do, how they do it, and who they do it for. Business model innovation must be at the core of every CEO's agenda to thrive in the digital world, and the organization needs to align on a clearly defined goal and strategy.

Speaker: Kaustubh Dhargalkar, Innovation & Strategy Consultant,
Design Thinking Coach and Founder at Potentials & Possibilities

Date: 30th May 2020
Time: 9:30 AM to 11:00 AM
Watch Now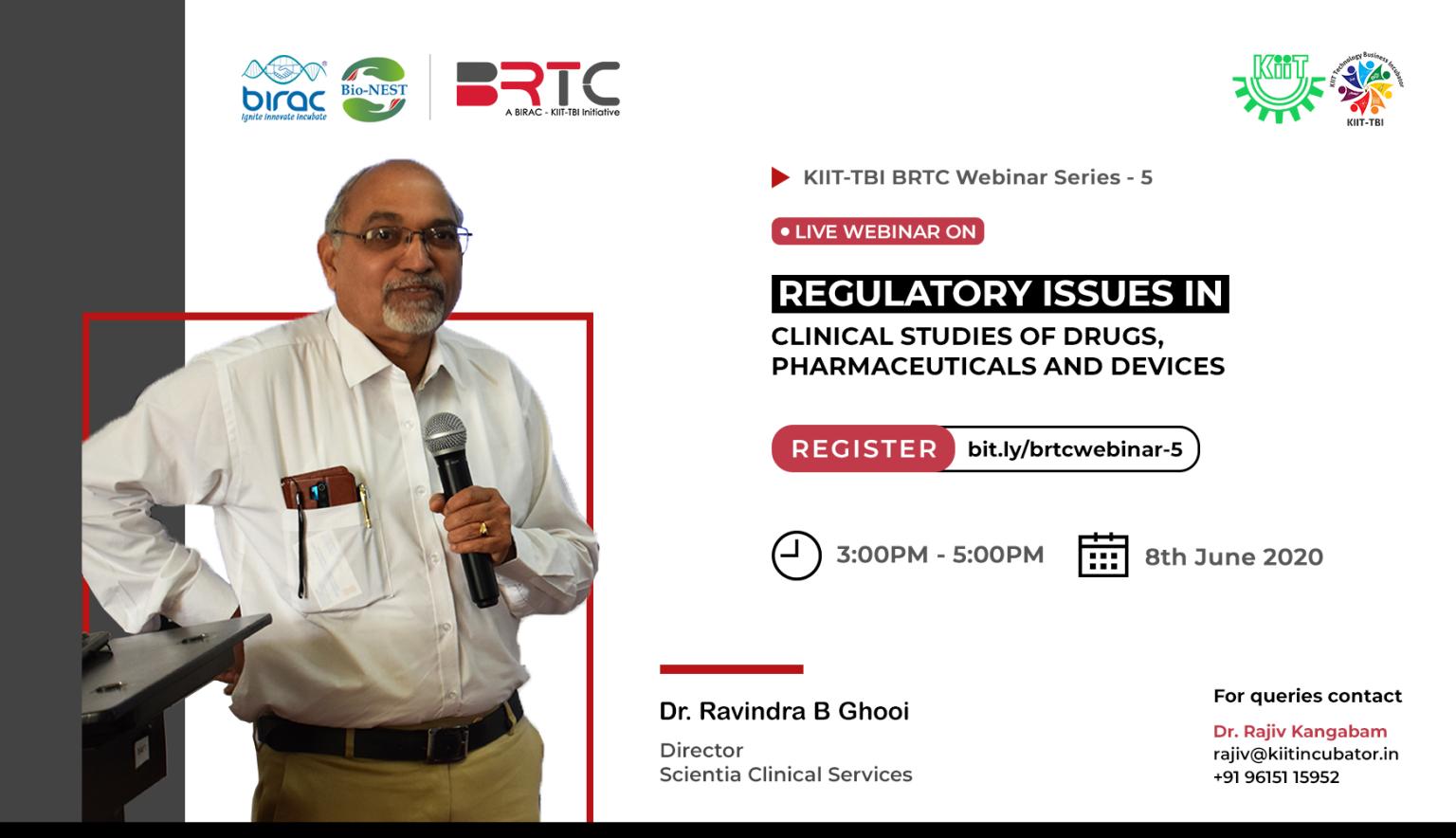 BRTC Webinar Series 4
Although regulations relating to drugs, devices, and clinical procedures have evolved considerably to match global standards, many issues still remain. Get an initial conceptualization of the medical technology development process within the broader innovation spectrum.
Speaker: Dr. Ravindra Ghooi, Director, Scientia Clinical Services.

Date: 08 June 2020
Time: 3:00 PM to 4:30 PM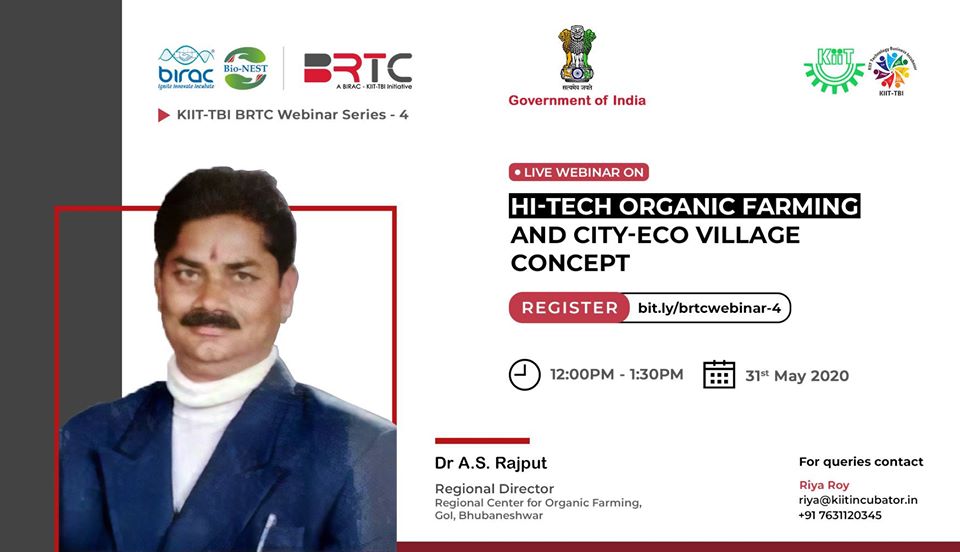 BRTC Webinar Series 5
Harnessing technology to create a self-sustaining community. This webinar on "Hi-tech Organic Farming and City -Eco Village Concept" helps to understand how we can tackle the non-sustainable situation in the current socio-economic and ecological system.
Speaker: Dr. A.S. Rajput Regional Director, Regional Center for Organic Farming, GoI, Bhubaneshwar

Date: 31st May 2020
Time: 12:00 PM to 1:30 PM
Watch Now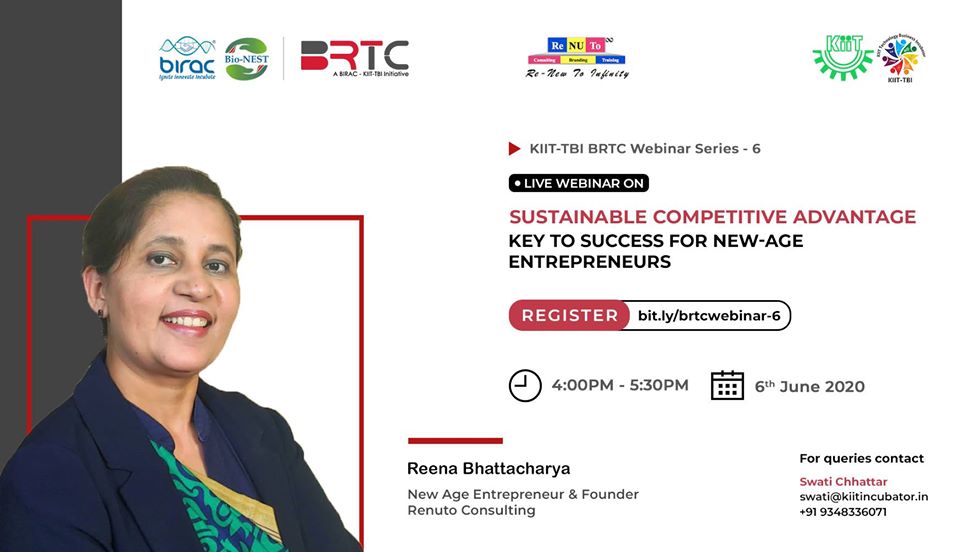 BRTC Webinar Series 6
Today's business environment is very competitive. The challenge is to resist being another 'me too' business. The way to avoid this is by developing a sustainable competitive advantage that differentiates you from your competitors.
Speaker: Reena Bhattacharya, Founder at Renuto Consulting

Date: 06 June 2020
Time: 4:00 PM to 5:30 PM
Watch Now