OVERVIEW
BIRAC and KIIT-TBI have partnered to build an enabling ecosystem for promoting entrepreneurship and technology development in the east and north east region of India under the BRTC program.
The aim of the regional centre is to identify and nurture start-ups as well as provide mentoring support to nascent incubators. It will provide a holistic platform to catalyze interactions between stakeholders in order to promote technology growth in the east and north east region of India, with special emphasis on empowering women entrepreneurs.
The BRTC program will also focus on mining the techno-commercial resource pool of East and North East region in order to address the prevailing gaps within the existing innovation ecosystem.
The 4th Regional Centre of BIRAC at KIIT-TBI, Bhubaneswar, launched on 12 July 2019, focuses on nurturing the biotech entrepreneurial ecosystem in East and Northeast India. It identifies and supports startups, innovators, and nascent incubators, providing mentoring and guidance.
The center aims to develop a strong regional biotech cluster by  creating a supportive environment, facilitating access to resources, and promoting collaboration among academia, industry, and government. By harnessing the untapped potential in the East and Northeast, the Regional Centre aims to accelerate the growth of biotech startups and address healthcare, agriculture, and environmental challenges specific to the region.
This initiative signifies a commitment to fostering innovation and entrepreneurship, paving the way for the overall development of the biotechnology sector in the East and Northeast regions.
To foster the growth and development of the biotech entrepreneurial ecosystem in the East and North East regions. Through its initiatives, the center aims to nurture innovation, support startups, provide access to resources and networks, and catalyze the overall advancement of biotechnology in the region.
We are focused on creating a dynamic ecosystem for entrepreneurship and innovation, fostering connections with a vibrant network of innovators, mentors, investors, funders, accelerators, and incubators. It provides support to aspiring entrepreneurs in any field of biotechnology, encouraging innovation and empowering them to transform their ideas into thriving enterprises.
Foster cross-institutional collaboration to promote technology development. 
Drive innovative product development. 
Support the establishment of deep tech start-ups and sustainable enterprises in the East and North East regions. 
Empower budding entrepreneurs through diverse capacity-building programs.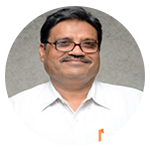 Adviser at Department Of Biotechnology, Government Of india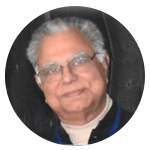 Visiting Research Professor, College of Veterinary Science, Guwahati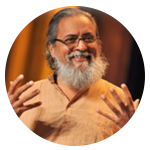 Founder Honey Bee Network & NIF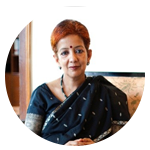 Former Head, Centre for Industrial Extension, IIE Guwahati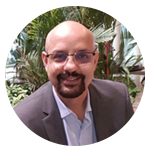 Head, Strategy Partnership & Entrepreneurship Development, BIRAC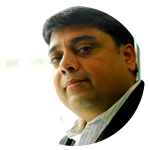 Co-founder and CEO Social Alpha