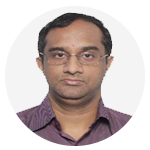 Dr. Shriram Raghavan
Start-up Architect & Accelerator
Vice President at Jananom Technologies
Vice President at Jananom Technologies (formerly the Indian arm of the Swiss MNC Evolva Biotech ) with about 18 years of corporate research experience spanning diverse life science segments. He is closely associated with Central & State governments, Governments in Asia (including Indonesia, Singapore, and Malaysia) for nurturing entrepreneurs to success. He helps in identifying and nurturing young talents via several forums such as TED, "The Bait", "Changemakers Forum", talent crowd sourcing, Mission Mars 2033, etc some of which have him as a judge on their panels of leading experts.

He is a Business advisor to technology parks and drafts framework policies to help government and companies for boosting the economy via bio-entrepreneurship and nurturing start-ups.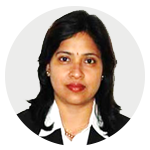 Dr. Lipika Sahoo
Founder & CEO of Lifeintelect Consultancy Pvt. Ltd.
Dr. Lipika Sahoo, Founder & CEO of Lifeintelect Consultancy Pvt. Ltd., having 20 years of experience in academia and industry in the areas of technology, innovation & intellectual property. Her specialties include product development, strategic management, mentoring, entrepreneurship, and technology consulting.

She has been associated with many start-up ecosystems; trained Start-up/Inventors throughout the country and mentored various innovation programmes facilitating Start-ups.
Mr. Pankaj Thakar
Founder, Padup Ventures
Pankaj Thakar is a Serial Entrepreneur with 30 years of Corporate and Start-up Experience. He is the founder of multiple start-ups globally, he has also built, advised and transformed, both corporate and start-up companies to become highly successful. Pankaj enjoys mentoring, coaching and advising start-ups at various stages, from idea to growth & currently is engaged with many of them.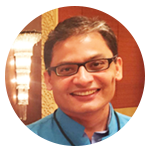 Dr. Jitendra Thakur
Scientist, NIPGR
He is a Scientist at National Institute for Plant Genome Research (NIPGR), New Delhi. His areas of interest are architecture and function of plant mediator complex, epigenetic regulation of seed development and characterization of novel phytochemicals and processing anticandida activity. He has been awarded various national and international awards for his research work. He is currently focusing on innovation and entrepreneurship career.
Dr. Neel Sarovar Bhavesh
Group Leader, ICGEB
Group Leader/Head, Research group at ICGEB (International Centre for Genetic Engineering and Biotechnology). His areas of expertise are structure, dynamics, function and folding of proteins and nucleic acids; development of multidimensional NMR techniques and metabolomics.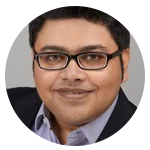 Mr. Saumyajit Guha
Padup Ventures
He has 18+ years of experience with recognized proficiency in: Startup Ecosystem Development, Investment management, Angel Investing, Startup Acceleration & Incubation, Incubator Management, Research & Analysis, Team Management, Process Migration, Operations, Business Analysis.
Mr. Rajeev Aiyappa
Partner,
Plataforma Capital
Rajeev Aiyappa is an agriculturist from the University of Agricultural Sciences, Bangalore who also holds a masters degree in management. He has since worked in the agricultural technologies space for over 2 decades and is an expert in global best practices related to diverse aspects of crop care, animal care and overall agricultural productivity enhancement.

He advises a wide range of agricultural companies - ranging from large corporations to start-ups on business growth strategies in addition to being the founder and owner of a highly successful agri-technologies brand with global footprint. His specialist area of expertise is IoT for agriculture.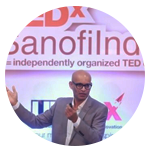 Mr. Kaustubh Dhargalkar
Founder,
Potentials & Possibilities
CORPORATE TRAINING/CONSULTING FOR DESIGN THINKING & STRATEGIC INNOVATION

An individual has infinite potential to achieve the extraordinary. This potential lies dormant within oneself stifled by the dos & don'ts of society.
Similarly, an organization (a business entity or otherwise) too has a limitless ability to influence society positively and achieve its commercial interests.

Potentials and Possibilities is a platform through which a design thinker, an innovation evangelist, a futurist and a quirky professor (all rolled into one)communicates his views on multiple issues related to technology, design, and business.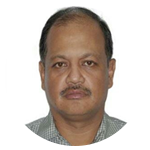 Dr. Parthjyoti Gogoi
Director of the Regional Drugs Testing Laboratory, CDSCO, Guwahati
Dr. Parthjyoti is the Director of the Regional Drugs Testing Laboratory, CDSCO, Guwahati and also the Sr. Regional Director for Health & Family Welfare. He has been the  Director of the State Drugs Testing Laboratory, Guwahati and also Officer on Special Duty in the Department of Health & F.W Govt of Assam. He was also a part of India Pharmacopoeia Commission under the Union Ministry of Health and Family Welfare. Dr.Gogoi worked for World Bank and European Commission for preparation Projects for International Development Agency.

His domain of expertise includes pharmaceutics and pharmaceutical analysis. He is intensely involved in discovering innovations and entrepreneurs.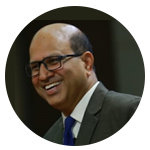 Dr. Sreedhara R. Voleti
CEO of Uoh-BIOnest, Hyderabad | Managing Director at INDRAS Pvt. Ltd.
Dr. Sreedhara R.Voleti is the CEO of Uoh-BIOnest , Hyderabad, Managing Director at INDRAS Pvt. Ltd. He has also worked with companies like Theraxel Discoveries Pvt. Ltd., Ranbaxy and conducted research at ILS, Hyderabad.

He is a doctorate from IISc Bangalore and owns two post-Doctorate degrees from Wash. St. Univ, WA, USA and Univ. of Mass, MA, USA. He has over 20 years of experience in research and development in pharma. He is an ambitious entrepreneur and is passionate about mentoring and coaching young minds to build successful and sustainable start-ups.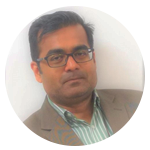 Dr Ambuj Chaturvedi
Head – R&D (Emerging Markets), Medtronic India
Dr Ambuj Chaturvedi is Head-R&D for Emerging Markets at Medtronic, based out of MEIC(Medtronic Engg & Innovation Center), Hyderabad where his mandate is to build a portfolio of InCountryForCountry products and services in healthcare. A trained clinician (neurosurgery), Dr A moved to the corporate world around a decade back after studying management and has donned multiple hats in marketing, medical affairs, education, strategy, innovation and now Engg. R&D. 
Experience in mentoring start ups/ innovators (if any): Mentor across BIRAC/ T-Hub/ CiE/ IIM-Calcutta/ IIT-Hyderabad/ Atal Incubation Center (CCMB)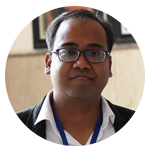 Mr. Amit Singal
CEO, Startup Buddy
He is the Chief Executive Officer of Startup Buddy with a demonstrated history of working in the accounting industry. Skilled in Internal Audit, Corporate Finance, Managerial Finance, and External Audit.
He is a strong business development professional, graduated from The Institute of Chartered Accountants of India. He is very passionate about contributing to the entrepreneurial ecosystem in East and North-east India.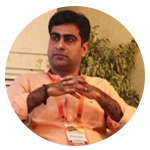 Mr. Mukesh Malik
Partner, ah! Ventures
A Business transformation expert and startup evangelist, actively engaged in innovations in BFSI, Retail, Wellness, entertainment and many more industries. Post a corporate career spanning 10 years in innovation and problem solving, he has been running a consulting practice (Project GK) for 7 years. A strong believer in defining and creating resilient organizations to create self-sustenance culture. He is also an active contributor to startup ecosystem through investments at ah! ventures and creating impactful ecosystem drivers for the startup support.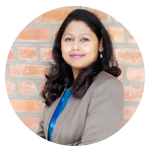 Aparajita Prasad
Founder Director, MetaConnect Consulting
With around 15 years of experience across India and Romania, she has been into handling Research Team, Internal Operations, Research and Analytics, Business Development, Request for Proposals (RFP) and Strategy Documents, Account Management, Market Watch, Sales Analytics (Internal Financials), Opportunity Assessment, Market Entry Strategy.

IIM-A Alumna | Start-Up Mentor | Business Research | Strategic Consulting | Life-Coach | Keynote Speaker
Dr. Shaon Raychaudhuri
Associate Professor at the Department of Microbiology, Tripura University
Dr. Shaon Raychaudhary is an Associate Professor at the Department of Microbiology, Tripura University. She is also the Founder Director of RCM Biosolutions Pvt. Ltd and the Founder Partner of Waste to Wealth Innovative Technologies LLP. In the past 5 years, she published 10 book chapters,  11 papers, filed 15 patents and proposed 15+ research projects successfully.

She has a Ph.D. degree from Calcutta University and her area of expertise is Genetics, Molecular Biology, and Biophysics. She is extremely passionate about helping social enterprises deliver impact and achieve commercial success.
Avinash Shejale
Director of Lifesciences at Ainvent Capital, Mumbai
He is the Director of Lifesciences at Ainvent Capital, Mumbai. Prior to this, he was the Director- Lifesciences at Pioneer Investcorp. He was also the Head of Pharma and Lifesciences at SBI Capital Markets Ltd. He has a diverse experience in Medicine, Surgery, Industrial Medicine, finance and marketing. He acts as an advisor and mentor to upcoming companies and start-ups.

He is involved in developing and commercializing novel technologies having some social impact.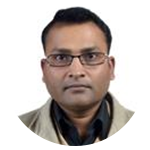 Dr. Ashoke Sharon
Asst. Prof., BIT-Mesra
He is currently working as Asst. Professor at BIT-Mesra. He did his PhD from CDRI-CSIR, Lucknow. He has a teaching experience of 7 years and research experience of 16 years. His research area focuses on Organic Chemistry, Molecular Modelling, Small Molecule X-Ray Crystallography and Drug Discovery. He is the General Secretary, East Zone, Indian Society of Chemists and Biologist (ISCB). He is also the mentor in National Network for Mathematical and Computational Biology (NNMCB), Funded by SERB, Government of India.