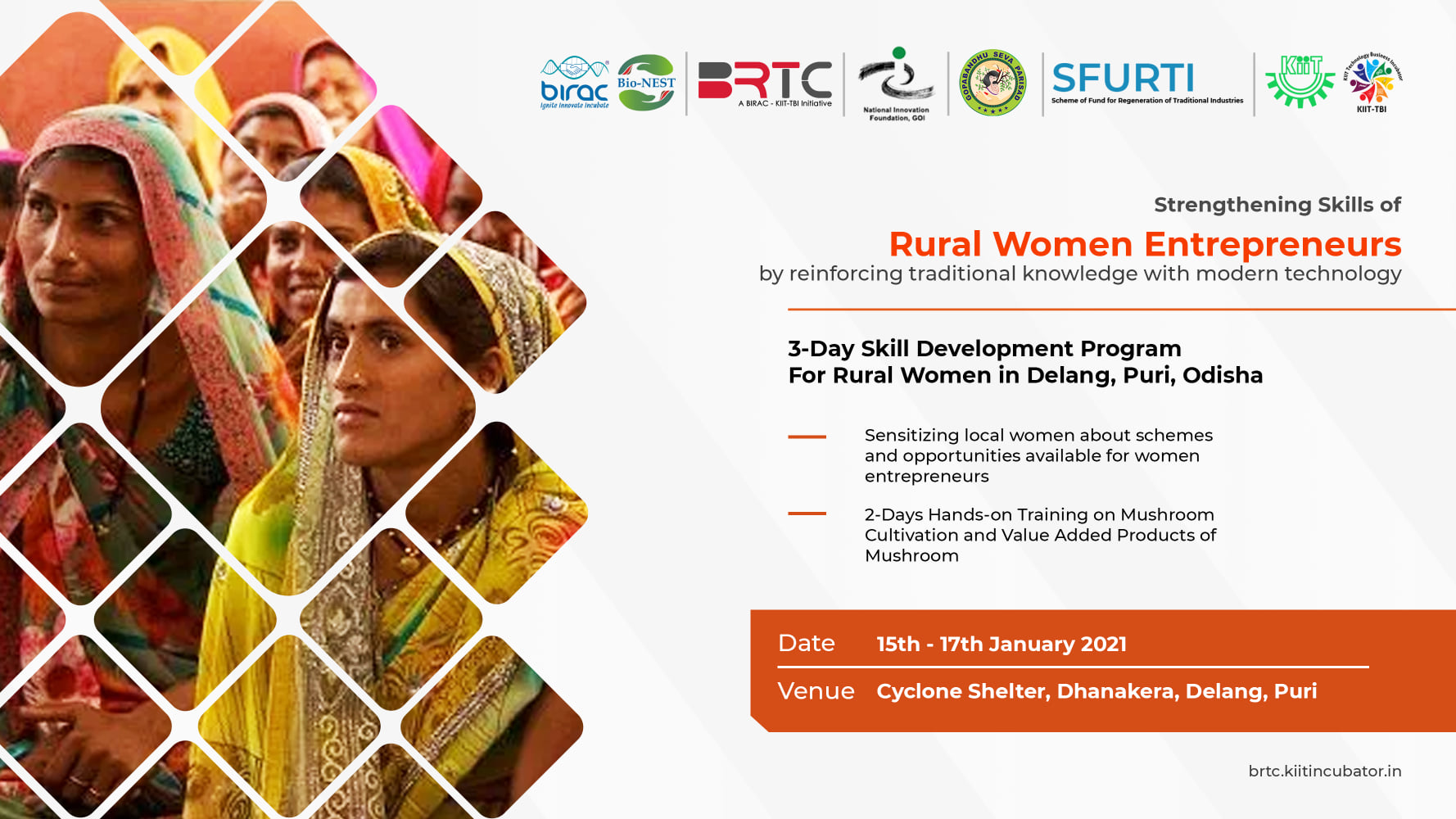 BRTC at KIIT-TBI is focused on encouraging more women in the rural pockets of Delang, Puri to take up entrepreneurial ventures for supplementing their family income and is organizing a Rural Women Entrepreneurship Training Program to contribute towards bridging the skill gap.

Date: 15th-17th January 2021
Venue: Cyclone Shelter, Delang, Puri

Let's create the momentum of Bio Entrepreneurship in the East!!